Go on an unforgettable adventure on Posio's Riisitunturi. The interactive journey in Finnish Lapland will take you through stunning landscapes to the felltop where you can experience the Northern Lights and learn more about photography and Arctic nature.
Set off on an Arctic adventure in Finnish Lapland and learn how to photograph the Northern Lights with nature photographer and wilderness guide Eeva Mäkinen. Eeva will take you through the snowy terrain and frosty forests to the felltop where you have a clear view of the Northern night sky. You can choose where your interactive journey will take you, see how you fare in the Arctic and try out Northern Lights photography.
You can choose where your interactive journey will take you by following Eeva's guiding. If necessary, you can also forward and rewind the adventure with the arrow keys in the top corners. Duration of the interactive adventure is 20 minutes.
Riisitunturi National Park, Posio, Finnish Lapland



Riisitunturi is a true winter wonderland. Seeing its snow-covered trees in the moonlight and under the Northern Lights is an unforgettable experience and a dream come true for photographers. The terrain is suitable for visitors of all ages and abilities: the felltop is easy to reach even in the winter. There are trails from a few kilometres to a challenging 20 km. The national park is located in Posio, Southern Lapland.
Read more
Accommodation
Arrival
Eeva Mäkinen

Professional Photographer and Wilderness Guide from Lapland
Eeva is passionate about hiking, canoeing and ski touring in the North. "The more time I spend outdoors with my camera, the more I learn to appreciate nature."
Instagram @eevamakinen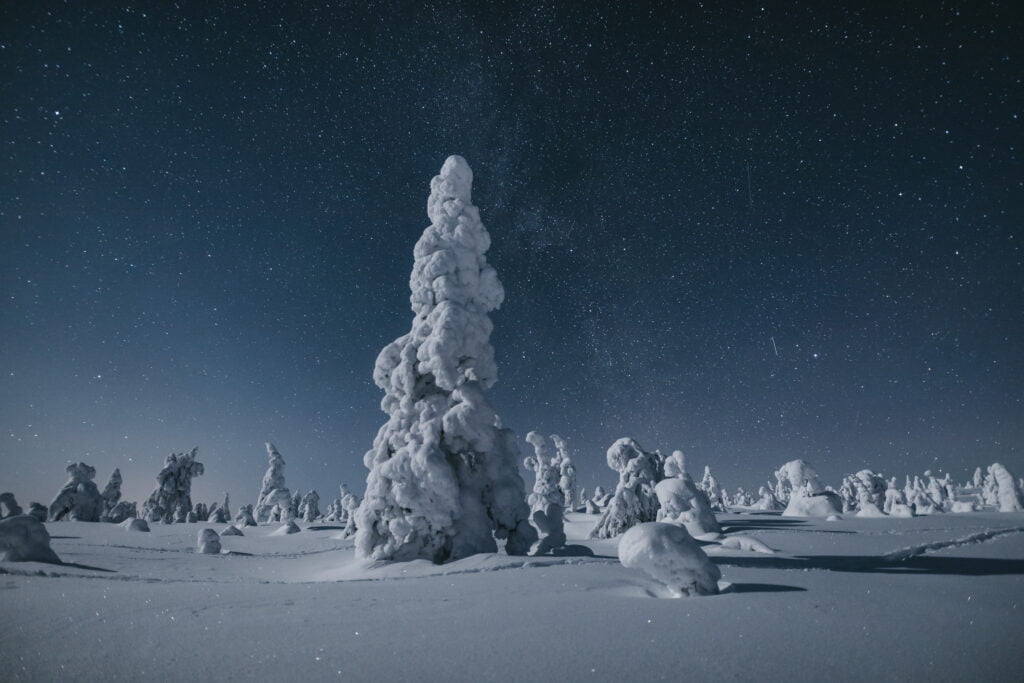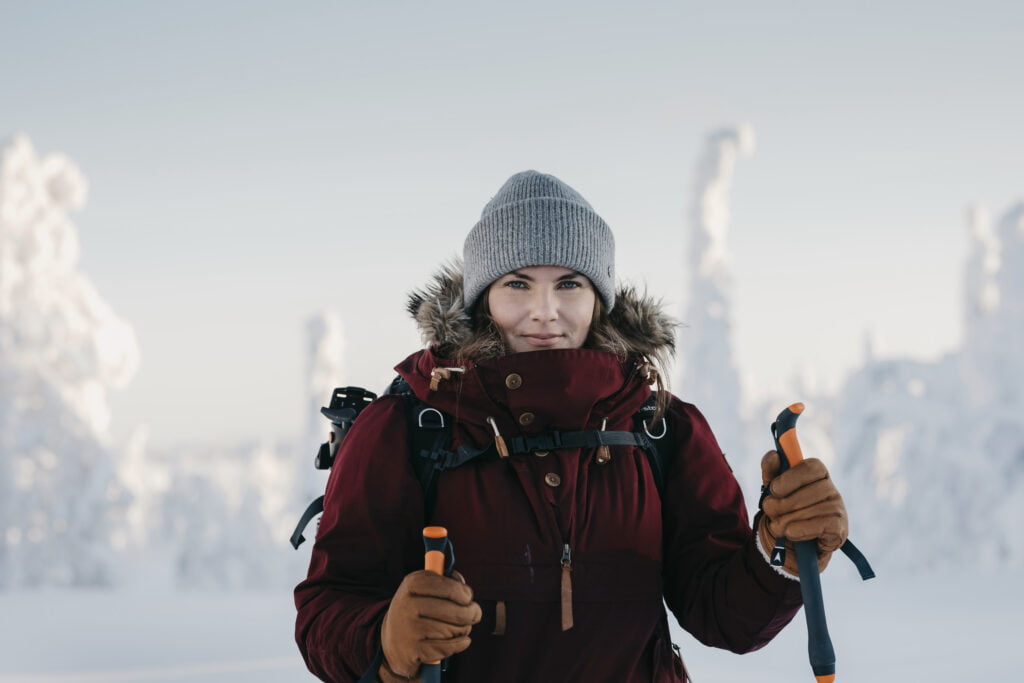 Photograph the Northern Lights
with our camera simulator

This interactive adventure lets you try out capturing the glorious Northern Lights. What do you need to consider? How will the ISO, aperture and shutter speed affect the outcome?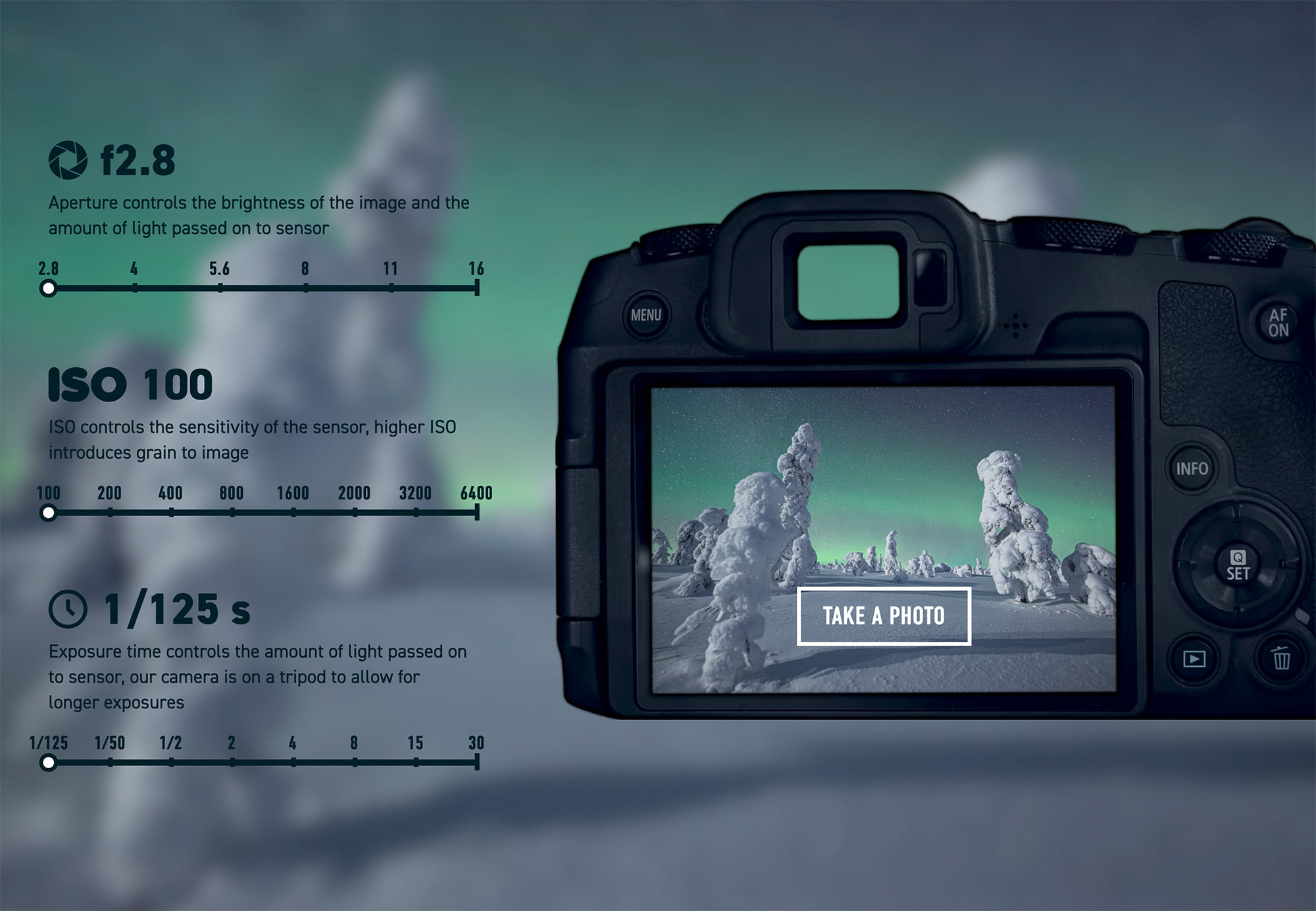 Hunting Northern Lights with Eeva Mäkinen

is a 20-minute interactive journey produced by Kota Collective. The footage was fi lmed at
Riisitunturi in February 2021 in truly arctic conditions. The production team and protagonist got
to enjoy the magical light, atmosphere and clear skies of the Polar Night, but they also had to
endure extreme conditions while fi lming, as the temperature dipped down to -30 °C