Holiday Village located by Lake Livojärvi famous for its white sandy beaches and good fishing waters.
Livohka is situated about 30 km south from the center of Posio and can accommodate up to 116 guests. More information about the region can be found here.
In Holiday Village Livohka, you can choose from 20 cabins of different sizes and equipment levels. There are 6 cabins with 2 beds (32 m2) and 7 cabins with 4 beds (37 m2). These cottages have private toilets and showers, fireplace, electric stove, dishes and utilities, fridge, coffee maker, kettle, microwave, toaster and tv. Extra beds are also available upon request. In addition, there are 8 cabins with 6-8 beds (65-100 m2). These cabins have private saunas, toilets and showers, electric stove, dishwasher, fireplace, coffee maker, kettle, microwave, toaster, hairdryer, radio and tv.
The main house has four double rooms, which include coffee makers, cups, radios, kettles and a tv. A fridge, microwave and toilets are shared.
There are also 50 caravan pitches on the yard.
The price of accommodation includes free use of barbecue huts, rowing boats and life jackets, kick sleds, ski equipment, fishing rods, fishing permits, board games and a library. In addition, the lakeside saunas warm up every evening. During the high season, a delicious buffet table serves hungry guests daily.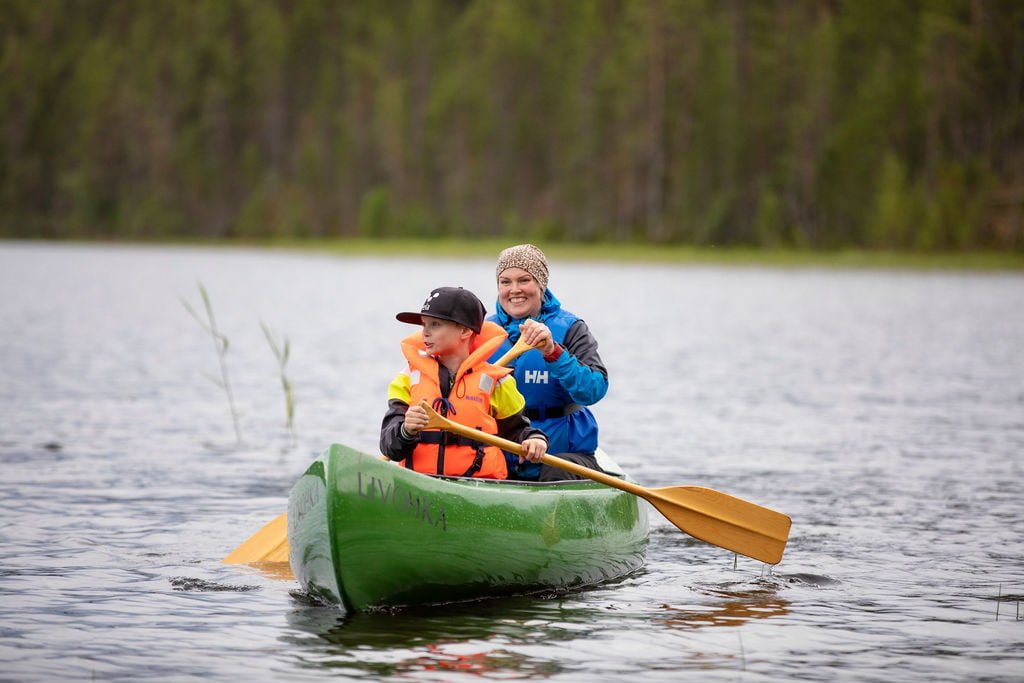 Prices

| | JHL members | Non-members |
| --- | --- | --- |
| Cottage for 2 people/Week | 340 € | 510 € |
| Cottage for 4 people/Week | 420 € | 630 € |
| Cottage for 6 – 8 people/Week | 580 € | 870 € |
| Red Room/Week | 655 € | 982 € |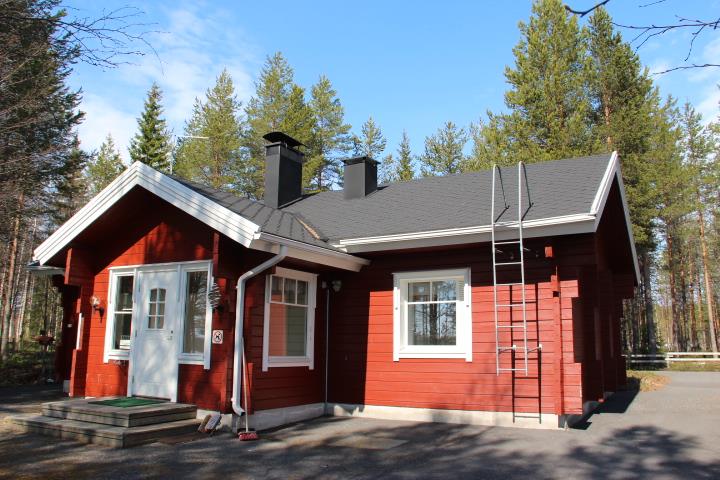 Restaurant is closed for renovation in 2022!

In high season, a delicious buffet serves hungry tourists daily. The Livohka bar is also available daily from 09:00 until 18:00. The restaurant also has wireless internet access!
The morning begins with an all-inclusive breakfast, and after the day's walks, it's worth visiting Livohka's famous banquet table. Local pure and fresh ingredients will deliver youa tasty dinner you won't easily forget.
Menu prices
JHL members
Children
6-14 years
Breakfast
(daily from 8 am to 9 am)
6.50 €
3,25 €
Lunch
(only for groups. Please make reservation in advance)
11 €
5,50 €
Dinner
(sauteed reindeer)
12 €
8,50 €
Half board
17.50 €
8,75 €
Prices apply not only to a JHL member but also to other guests in the same group. Children 6 – 14 years half price.
Special Events
Livohka's professional staff organizesfestive events, such as weddings, birthdays and Christmas parties.
The restaurant has 80 seats and complete karaoke equipment.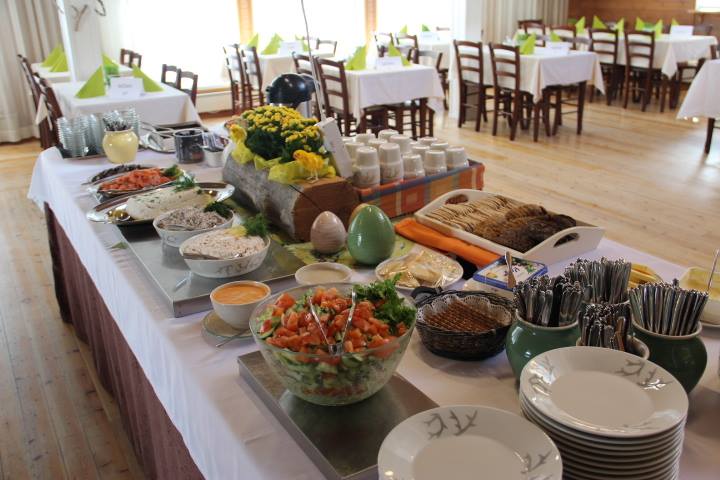 Neat, cozy. Staff absolutely super friendly and nice. Nature and good hiking trails and lounges nearby. Good food.
Great location. Nice staff and good food. A variety of activities are available. Every night also asauna. Cottages clean.
Clean, spacious, clean, quiet and very beautiful place. Good service! All the customers behaved very well and calmly.
Additional information
Services and equipment rental
Barbeque facilities
Rowing boats and life jackets
Canoe rental, 12€ /1-5h, 25€ /day
Fatbike rental, 25€ /4h, 35€ /8h, 50€ /day
Kick sleds
Ski sets
Fishing rod
Board games
Library
Beach saunas (warm up every night)
Snowshoe rental
You also might be interested in