The magical winter of Posio starts when the first snow falls, usually in November or December. Posio is a highland area, which allows a snow cover for up to 200 days a year.
Opportunities for skiing in Posio are vast and versatile. There are altogether 70 kilometers of skiing tracks around the area for skiers of all experience levels. 23 km of the tracks are lit. In early spring, the "sunshine ski tracks" circling on frozen lakes are opened and maintained. Special wilderness ski tracks lead you into the frost decorated Karitunturi.
Here you can see all our skiing tracks on a map and when they have been maintained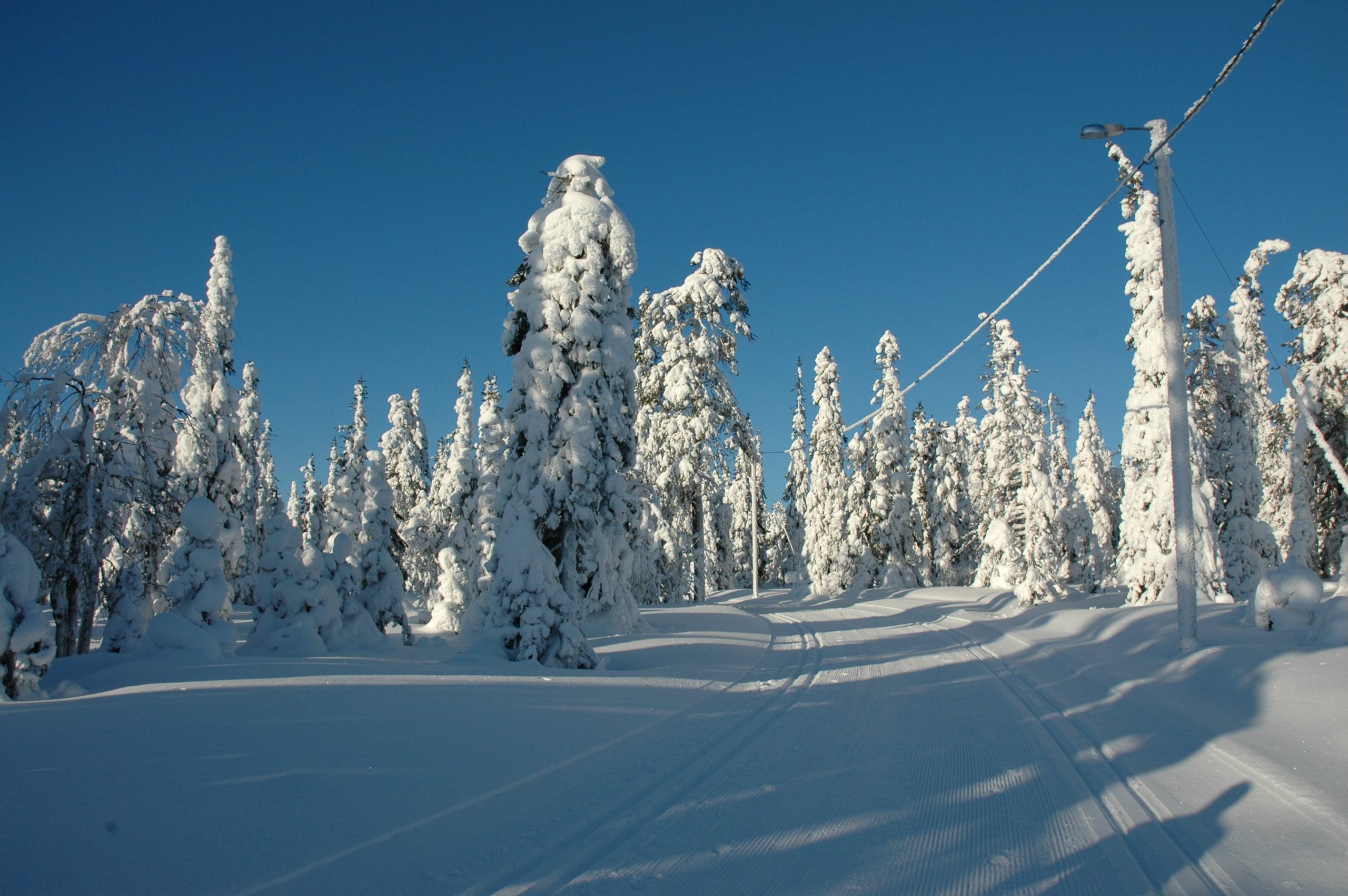 Additional information
Ski Rental
Rent a cross-country skiing set for both traditional and skating styles.
Contact:
Includes skis, poles and boots for one day
15 €
Skiing tracks on the Excursion Map
Please click here.
You also might be interested in