Akanlahti is the only remaining log transfer facility in Finland.

In Lohiranta Village lies a rare sight, the Akanlahti log transfer facility. The facility was used to dispatch timber from Lake Kitkajärvi to Lake Livojärvi from the 1930s to the 1960s. In its old operating area, the dispatch building with a 2-kilometer timber slide still remains. The timber was lifted from Lake Kitkajärvi to the chute along with some water, and sent down to the slide that led all the way to Lake Livojärvi. You can also find the remains of two earlier log transfer facilities that used to operate in the area.
Akanvalkeat autumn event

Every other year the start of autumn is celebrated at the log transfer facility.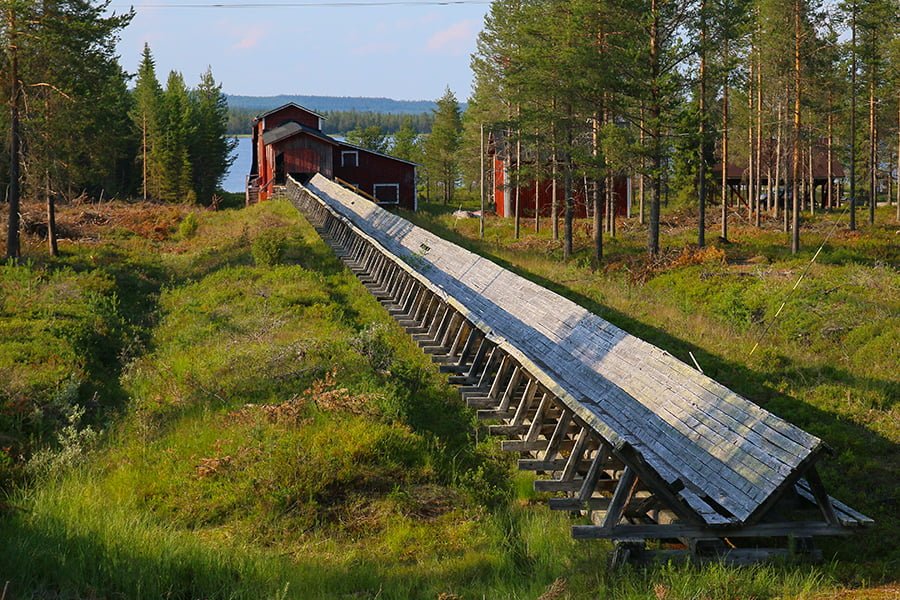 You also might be interested in