The vintage modern Pentik Manor emits creativity and open-mindedly combines the old and new.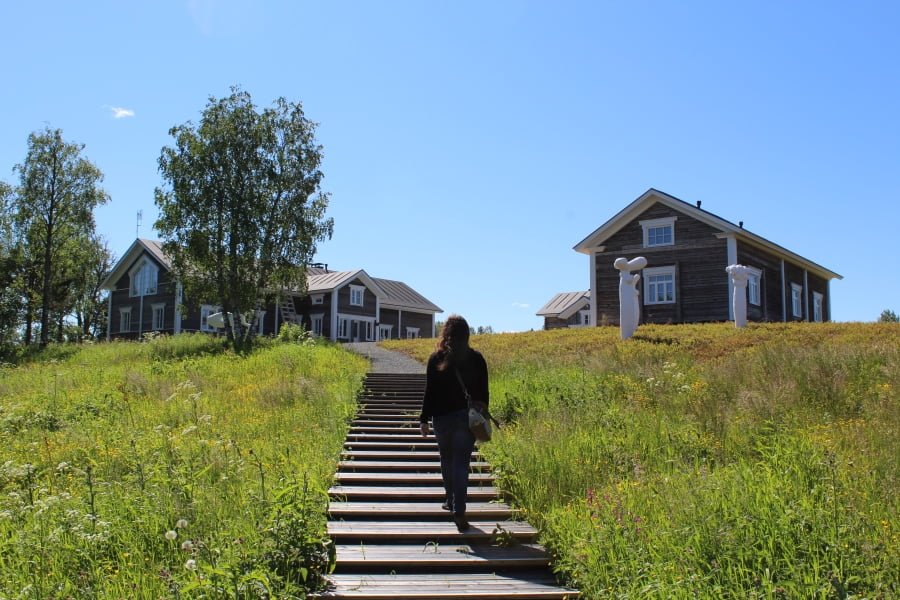 Anu and Topi Pentikäinen renovated the 150-year-old Timisjärvi reindeer estate and turned it into a home of art during the years 2013-2015. The renovation was thorough as only the timber frames of the old house remain.
Pentik Manor is an artist residence as well as an exhibition and event venue. In the summer, you can enjoy delicious waffles in the café.
"We did not want to build a museum, but an art center, where history meets the present." – Anu Pentik
Additional information
Opening hours
Pentik Manor is a 20-minute drive from the center of Posio. The Manor is open in summertime 2023 everyday  from the 20th of Jun until 4th of August from 11 am to 5 pm.
Other times open for groups on request! Please see contact information here.
You also might be interested in