Miki´s products

Korean ceramist Min Kyoung Kim "Miki" founded her Ceramic Studio in Kirintövaara in 2012. There is a small gallery including a summer shop and exhibition room at the yard of Miki Studio. Next to the gallery, there is a pen which holds reindeer in the winter time and sheep during the summer.
"Posio is an ideal location for professional ceramics production. The inspiring nature is close and easy to access. Nature and silence are important pull factors for design ceramics production. I came to Posio to create something new that is inspired by the colors and forms of the nature changing by the season. Especially snow, cold weather, aurora and other Arctic features create powerful inspirations. Welcome to Miki Studio!" – Miki
The owl

In Finland Miki has come to know the Great Grey Owl. Many animals and birds change their color according to the seasons. Great Grey Owl however, remains its white color all year round. It reminds Miki of arctic life and the courage to be yourself. The black spots in the owl's plumage makes it so adorable.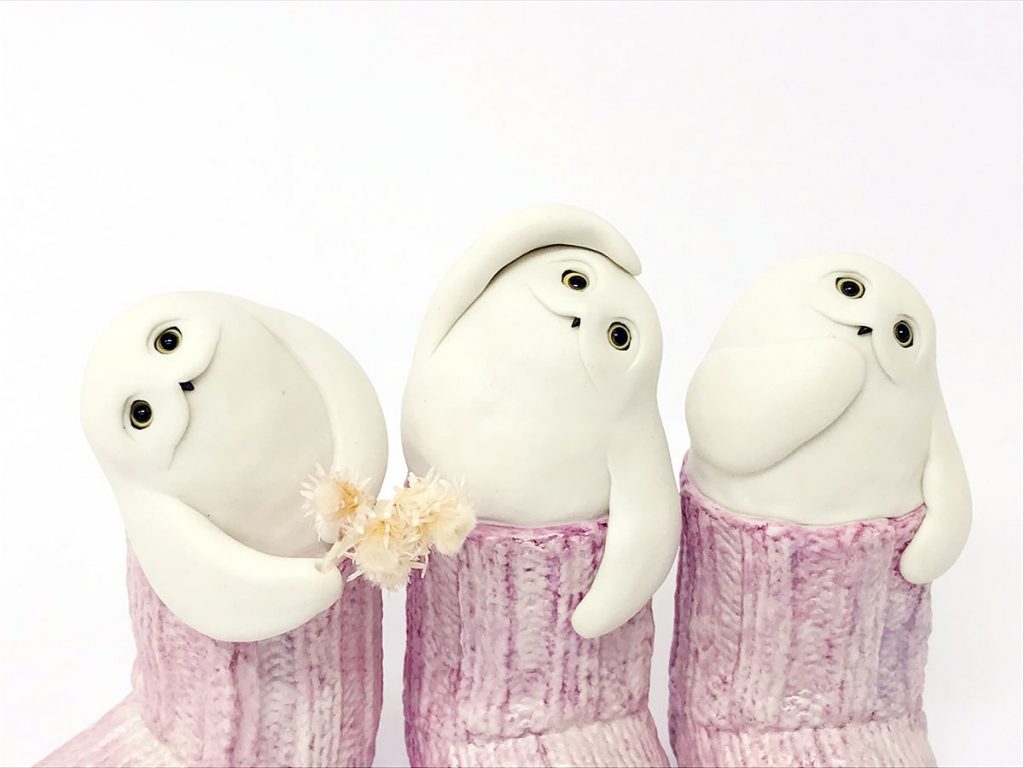 Buy Miki's products

In Posio
Holiday Village Himmerki (Himmerki 8, 97900 Posio)
Forest Studio (Suopolku 2, 97900 Posio)
Order Online: Miki Studio
Additional information
Opening hours
Miki's Ceramic Studio is open for visitors on request. Please book ceramic courses, workshops and visits in advance:
+358 40 554 9908
mk.kim1612@gmail.com
Suopolku 2.
Get Inspired by Arctic Lapland – Create a Unique Piece of Ceramic Art
Release your inner artist, and make a one of a kind souvenir! No previous experience required.
Prices*
100 €/1-4 persons/2 h
120 €/5-8 persons/2 h
150 €/9-12 persons/2,5 h
*The price includes the services of the professional artist
*Materials, firings, glazing and shipping costs are altogether 27 euros/person. Please note that these costs will be added to the price
You also might be interested in