Pentik brings northern beauty to your home

Pentik-mäki Culture Centre is a renowned cultural and shopping destination in the center of Posio next to the northernmost ceramics factory in the world. All the ceramic ware, candles and works of art of Pentik are made in Posio and the factory shop is filled with brand new products directly from the factory. The Cultural Centre provides visitors with fascinating insight into the past and present of the Pentik brand.
Covering a total area of 2500 square meters, glass walkways connect the buildings that contain museums, exhibitions, the factory store and a café. The exhibitions and museums are all admission free.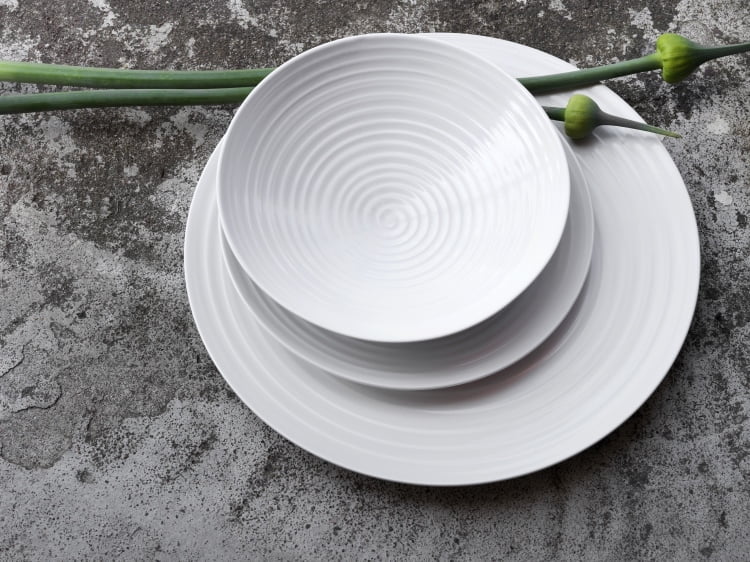 ANU PENTIK GALLERY

Anu Pentik Gallery was opened in 2009 and it features a stunning eight-meter high and twenty-meter wide ceramic installation. Created in the spirit of recycling, the mosaic work contains pieces of scrap ceramic broken in the factory during production. The Gallery is dedicated to ceramic arts and Finnish design with changing exhibitions twice a year.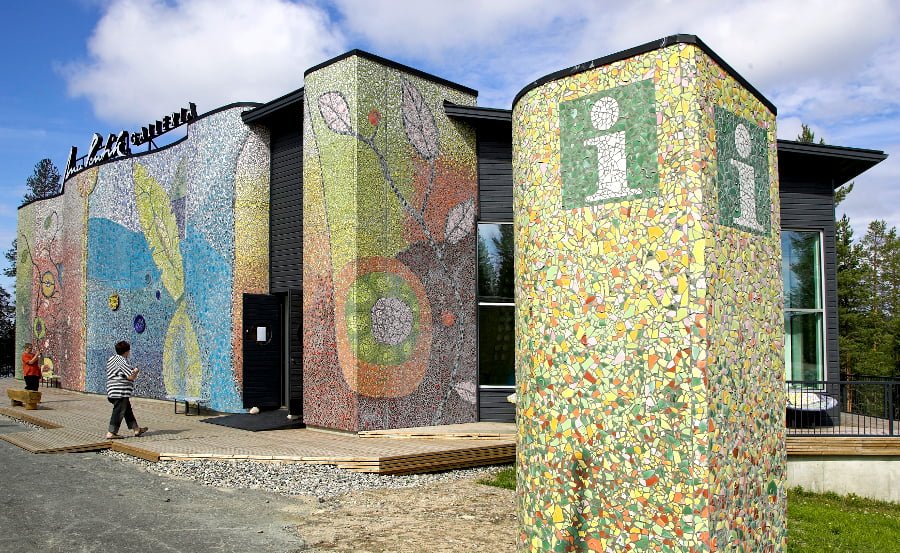 PENTIK HOME MUSEUM

Pentik home museum is the birthplace of Pentik Ltd. The house is restored to its original condition, as it was in 1973 when family Pentikäinen started the ceramics production inspired by Mrs Anu's enthusiasm for ceramics. The Pentik house was the very first building at Pentik-mäki and it was reconstructed to its original form in 1994. The family used to live upstairs of the house as downstairs hosted the ceramics workshop, store and a café. Today the house is a museum, where you can see some of the first Pentik ceramics and leather products.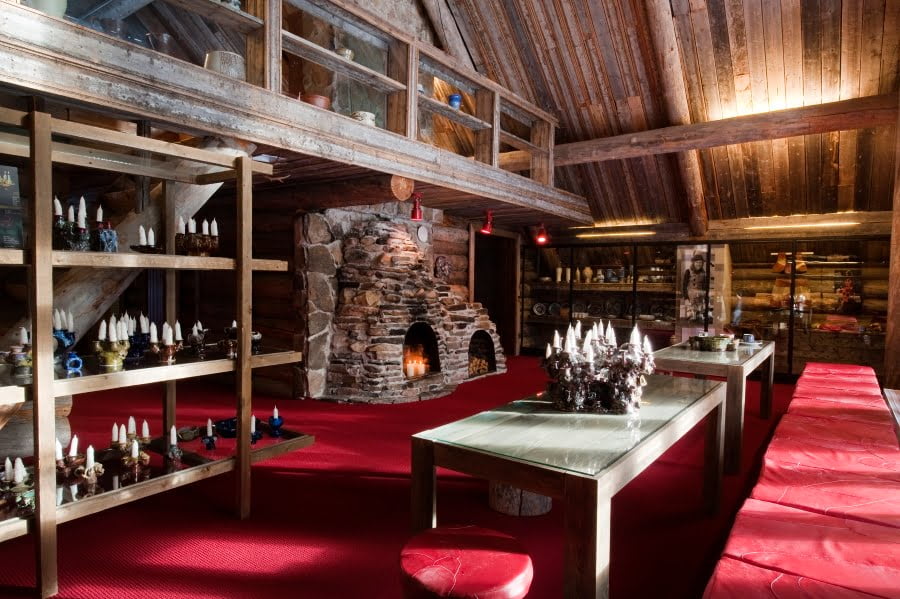 INTERNATIONAL COFFEE CUP MUSEUM

The international coffee cup museum is dedicated to the culture of drinking coffee, something that is very dear to Finns. The museum collection includes 1900 cups donated from over 80 countries. Can you find a cup that is familiar to you? The cups tell an interesting story about coffee consumption in different decades. The museum was opened in its current location in 2004 to enforce the strong reputation of Posio as an international ceramics municipality. The museum continues to take in donations.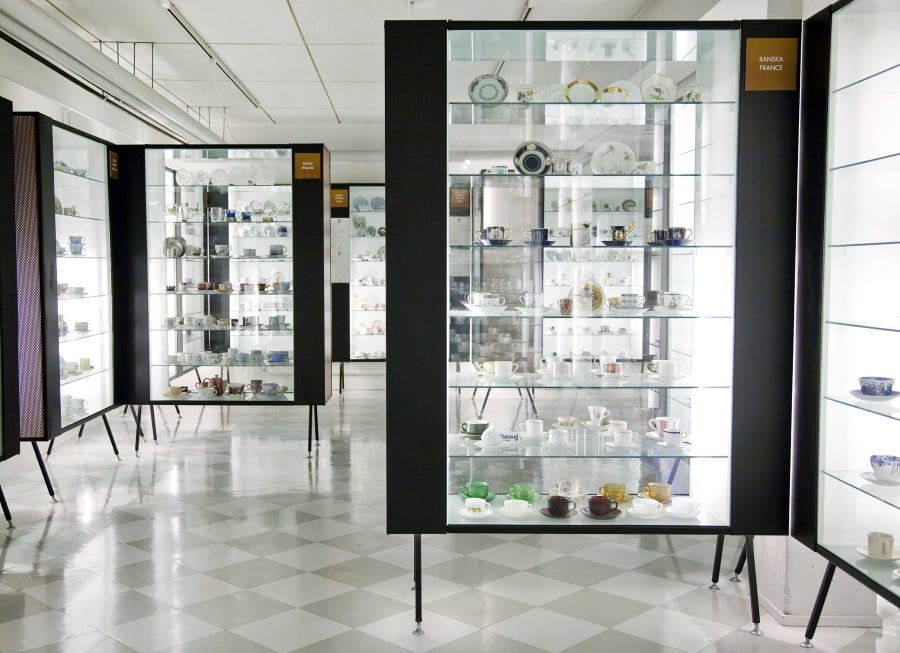 RURAL MEMORIES EXHIBITION

The exhibition tells how Finns used to live back in the days. It includes over 4500 rural household items from the beginning of the 19th century to The 2nd World War. The collection was put together by Arvo Ampiala for over 40 years. The cooperation of Mr. Ampiala and Anu Pentik started when Pentik was looking for rustic tables and closets to Pentik stores. Due to an illness Mr. Ampiala surrendered his collection to Pentik in 1994, with the condition that the collection would remain undivided. Since then the exhibition has gradually expanded to include a collection of creamers, old radios and Finnish knives.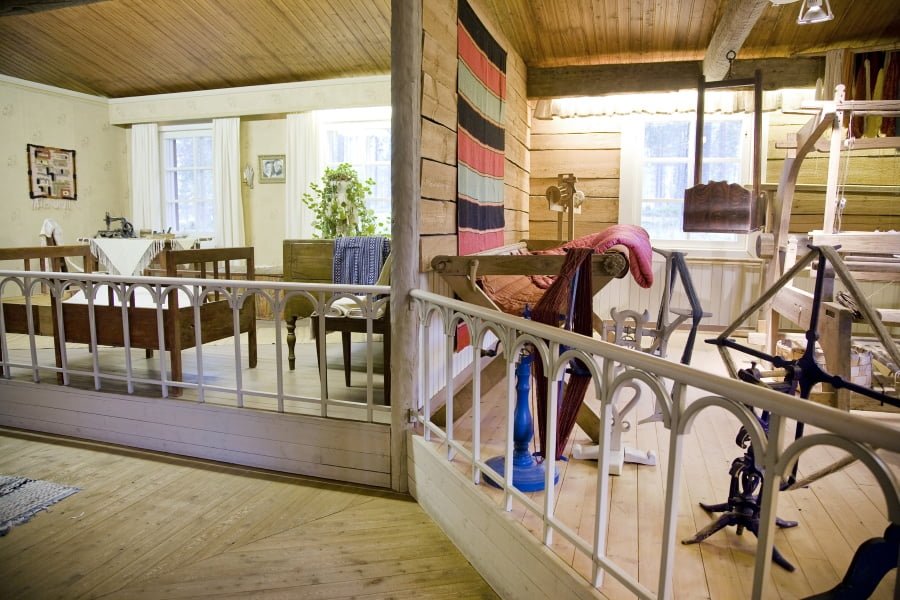 Additional information
Opening hours
Pentik Culture Centre and the Factory Shop
Mon–Fri 10–17
Sat 10-16
Anu Pentik Gallery
Exhibitions
Laura Laivamaa's exhibition portraying unique pieces of ceramics and textiles made of Jaqcuard-fabric 
Mon–Sun 10–16
You also might be interested in