Hike through Posio alone or in a group and with a guide or independently!

The spectacular nature destinations and their marked trails lead you to amazing experiences safely and without fear of getting lost. You can stop for a break in the many campfire sites or stay overnight at lean-to shelters and open wilderness huts. For those looking for private housing, there are also many rental cabins available.
One of the best places to go hiking in Posio is Riisitunturi National Park. The old forests of the park offer you the very best of the Lappish fell and hill nature. The hillsides of the Riisitunturi fell are colored by rare slope mires and as you reach the summit, the views over the great lake Kitkajärvi are breathtaking. In Riisitunturi you can trek through a 29 km long hiking trail or make shorter day trips on circle trails of 4-10 kilometers long.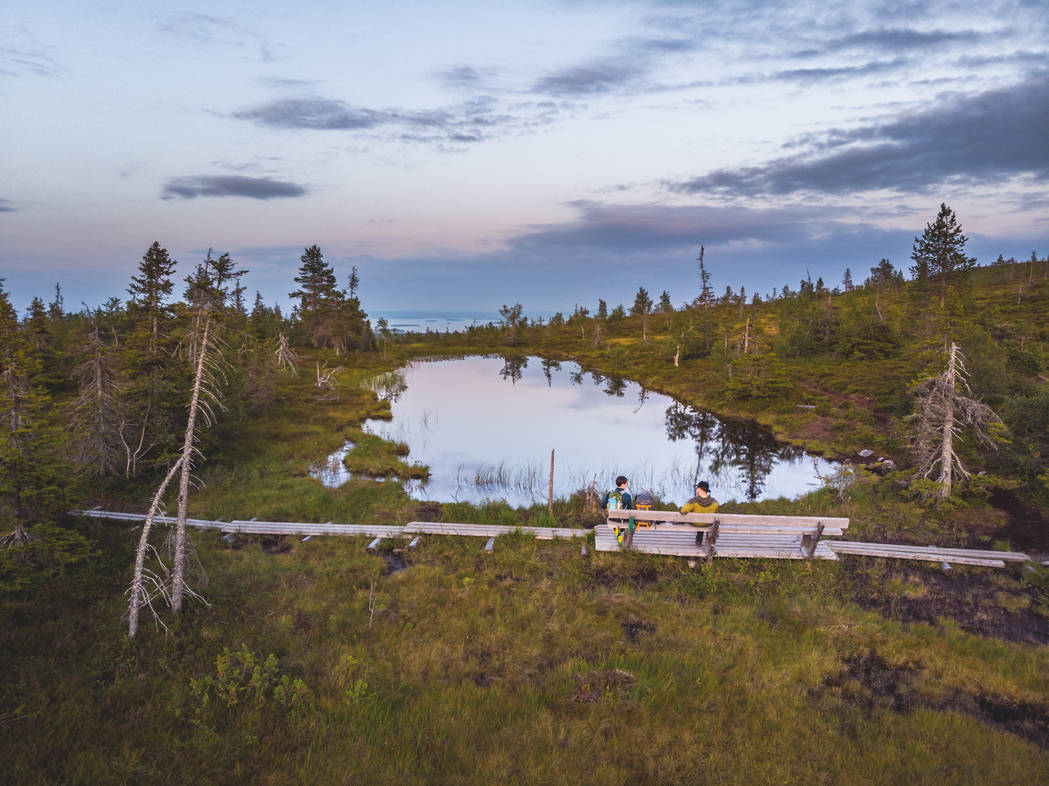 Another thrilling destination is the Korouoma Nature Reserve and its magnificent canyon. The canyon valley stretches approximately 30 kilometers starting from the northwestern Koivuköngäs and leading to Lapiosalmi in the South-East. The water falling into the canyon from the steep cliffs provides nutrition for the beautiful lush valley that also has plenty of remains from peasant history. In the wintertime you can admire the breathtaking frozen waterfalls which offer a great setting for ice climbing.
Korouoma is good for daytrips but you can get the most out of the area if you hike the whole 30 km route. If you want to hike the Korouoma area all the way from north to south, it is good to reserve at least two days and one night in the excursion.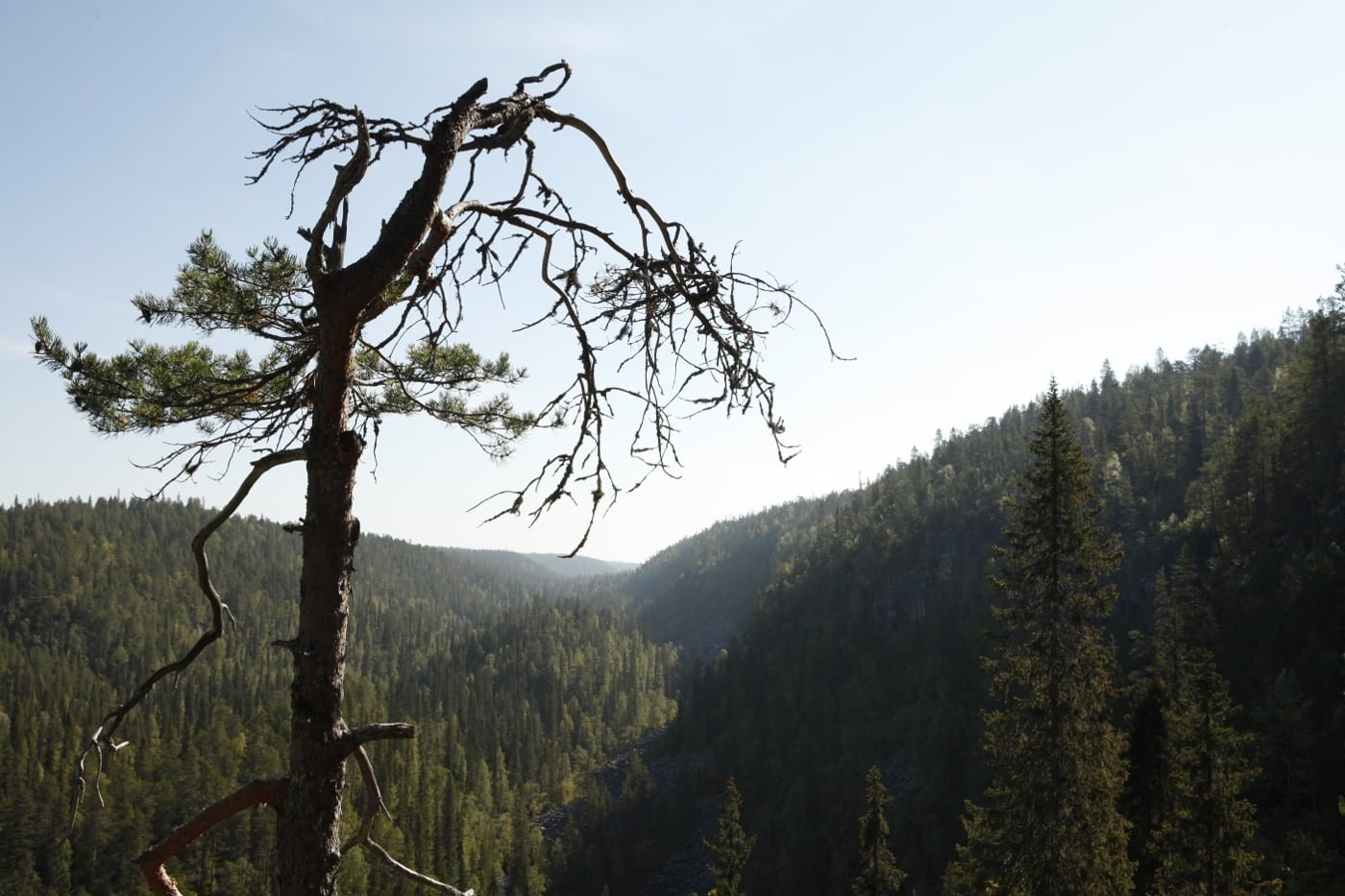 Other hiking opportunities in Posio include the Karitunturi-Kirintövaara areas and Palotunturi hiking trail. More hiking areas around Posio region include the Auttiköngäs nature trail as well as Oulanka and Syöte National Parks, which all have routes of different lengths in varied terrains. Just pack your lunch to go and start exploring the beautiful nature of Posio!
Additional information
Nordic walking poles rental
Lapin Satu 5 €/day
Posio Library (Address: Suopolku 1) FREE
A guide to hiking in Finland
Read about everyman's rights and responsibilities, tips on what to pack on your hikes and much more:
A guide to hiking in Finland
You also might be interested in